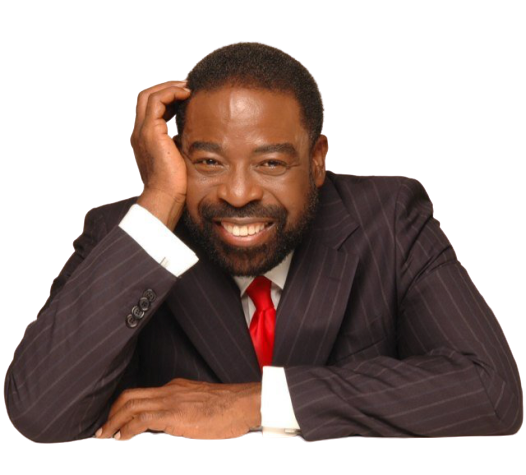 We've hit a slow period as a society, no doubt. Now you have to decide whether or not that will define how you rise to the occasion of every single day and keep your hunger alive. 
As one of the world's most renowned motivational speakers, Les Brown is a dynamic personality and highly-sought-after resource in business and professional circles for Fortune 500 CEOs, small business owners, non-profit and community leaders from all sectors of society looking to expand opportunity. For five decades he has not only studied the science of achievement, he's mastered it by interviewing hundreds of successful business leaders and collaborating with them in the boardroom translating theory into bottom-line results for his clients. Through his work, Les energizes people to meet the challenges of the world around them. 
On this episode of the Mind Body Business Show, Les and Brian dig deep into tackling life's challenges with a sense of hunger and gratitude at your core, how Les became the life-changing speaker and storyteller he is today, and harnessing a competitive spirit to get ahead and make an impact that will outlive you. Tune in for the most uplifting hour of your day.
What You'll Learn:  
How Les' mother shaped every part of who he is using warmth, faith and judo flips

What the Power Voice System teaches students about using their story to move past the audience's belief system and touch their spirit

Why successful speaking and teaching boils down to so much more than just the words that come out of your mouth   

And much more!
Favorite Quote
"Because I talk about the fact that if you are serious about your goals and your dreams, you've got to be hungry. You cannot make it happen by being casual. You've got to go all out. People that are hungry are willing to do the things today that others won't do in order to have the things tomorrow others won't have. People that are hungry always strive to get on top in life, because it's the bottom that's overcrowded."
 - Les Brown
Connect with Les Brown:
How to get involved
If you enjoyed this episode, head over and visit us on Apple Podcasts - leave a review and let us know what you thought! Your feedback keeps us going. Thanks for helping us spread the word!
As a bonus, text the word "Peak" to 661-535-1624 to be entered to win a 5-night stay at a luxury resort!