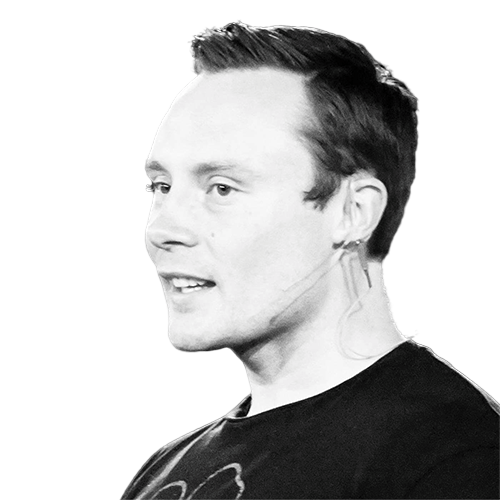 With everything you have to focus on right now, this moment, how much time do you spend focusing on the future you? Stop sacrificing your potential and start constructing the best version of yourself for the days to come.
Dr. Benjamin Hardy is an organizational psychologist, successful entrepreneur and the bestselling author of Willpower Doesn't Work. His blog is read by millions of people monthly and he has been featured on Forbes, CNBC, Big Think and many others. He is a regular contributor to Inc. and Psychology Today and currently one of the most popular writers on Medium. Alongside his authorship, Dr. Hardy speaks and trains at a wide range of events.  
On this episode of the Mind Body Business Show, Brian and Dr. Hardy discuss crafting a routine in the short- and long-term to push you towards the person you want your future self to be, figuring out exactly what that future self looks like and investing in it, and understanding the factors that influence who we are and how we transform ourselves for the better down the road. Listen in for the head start you need to make your future everything you've imagined.
What You'll Learn:  
How Dr. Hardy mentally and physically sets himself up for success every day (and why you should be copying his routine)

Why selling the product you're passionate about is a service to the people who buy from you

What our behavior can tell us about how we prioritize our past, our present and our future   

And much more!
Favorite Quote
"For 100 years, the field of psychology assumed that your behavior was completely driven by the past. Well, a lot of research these days in positive psychology says that your behavior is actually driven by your view of the future. The challenge is that most people don't spend much time imagining their future selves, they're not actively creating a future self, and they're not being aggressive. It can't just be inside your head. Your identity is the story you tell about yourself. So if you're serious about creating a specific and valued version of your future, you have to start telling people about it."
 - Dr. Benjamin Hardy
Connect with Dr. Benjamin:
Email

ben@benjaminhardy.com

and mention this show to get free access to the Future Self program
How to get involved
If you enjoyed this episode, head over and visit us on Apple Podcasts - leave a review and let us know what you thought! Your feedback keeps us going. Thanks for helping us spread the word!
As a bonus, text the word "Peak" to 661-535-1624 to be entered to win a 5-night stay at a luxury resort!