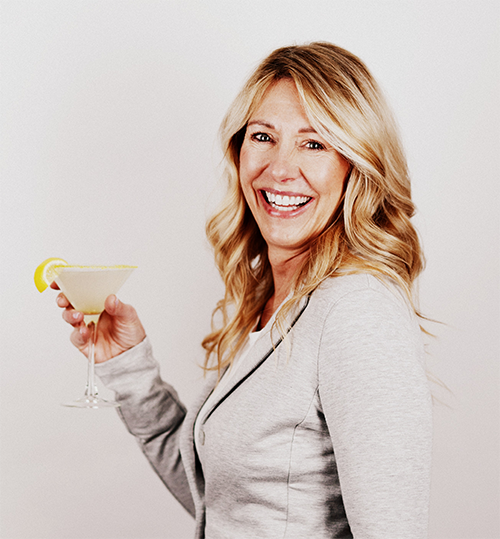 So many of us are feeling down and defeated these days. But the things going on around us don't define what we do with our time. And when in doubt, look to those who have come through the hard parts of life and made something wonderful.
Susan Wheeler is a mom of four, grandmother of seven and wife to Mat, lovingly known as Red Suspenders. She lives with her husband, their two youngest children and her Jack Russell Terriers on their organic vegetable farm in Northwest Connecticut. Susan is an ultra-marathon runner and loves outdoor adventures. She has been an entrepreneur her entire adult life and for the last 18 years has been a top leader in the direct sales and network marketing industry. Susan is a certified mindset coach, speaker, and author of her first book, The Lemonade Diet. She shares her personal story of overcoming and persevering so that when life hands you lemons, you can make your own lemonade! Susan is a firm believer that it is never too late to change your life. 
On this episode of The Mind Body Business Show, Brian and Susan tackle how Susan structures her day around starting with positivity, the drive to generate wealth and opportunities that go directly towards helping others succeed, and the most impactful lessons Susan has learned from decades of trying, failing, and trying again. Listen in to make today intentional, joyful and full of motivation.
What You'll Learn:  
How to find the right mentor for the goals you're after (and why it's a better use of your time than reinventing the wheel)

The particular blend of skills that has carried Susan and her team to the outrageous success they enjoy

Why our mindset is often our own biggest obstacle on the road to achieving the goals we look forward to   

And much more!
Favorite Quote
"Different day, different brainwaves, right? But what I always try to do when I wake up every day is start the day on a positive note - what can I do? What can I accomplish? Being positive sounds so cliché but being positive is really what drives me. And I just love to, to kind of create my own day. I create my own moods. I don't like to follow; I like to be a leader. And I really think that that makes a difference...that really sets you up for success."
 - Susan Wheeler
Connect with Susan:
Susanvwheeler.com

(Check out Susan's free 12-step guide to making lemonade and enter to win a coaching session!)

 
How to get involved
If you enjoyed this episode, head over and visit us on Apple Podcasts - leave a review and let us know what you thought! Your feedback keeps us going. Thanks for helping us spread the word!
As a bonus, text the word "Peak" to 661-535-1624 to be entered to win a 5-night stay at a luxury resort!