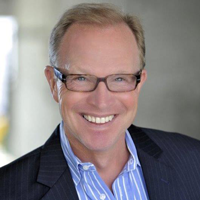 Watch the show (video) here --> http://TheMindBodyBusinessShow.com
Owning radio stations and networks over the years, Kent Emmons discovered early on that there were big bucks to be made by running spots for products that sold directly to consumers.  By having a good eye to spot products that would sell well, he started dedicating a substantial portion of his media outlet's ad inventory to direct response that easily carried over to television. Emmons founded Kent Direct, Inc., an international direct response television and digital firm that, along with its affiliates, has generated billions in sales over the years.
In 2018, Kent, along with some likeminded friends from all across the business spectrum, saw a massive hole in the media market. News, on both sides of the fence, was not only broken, but the big networks were totally ignoring the 18-34-year-old crowd, which is also the most profitable media demographic. Recognizing a very clearly wide open and very profitable hole in the media space, Kent and his posse formed Crave News, a very edgy, hip, live interactive digital news network.  Crave News is set to launch from its downtown Los Angeles studios in mid-2019.